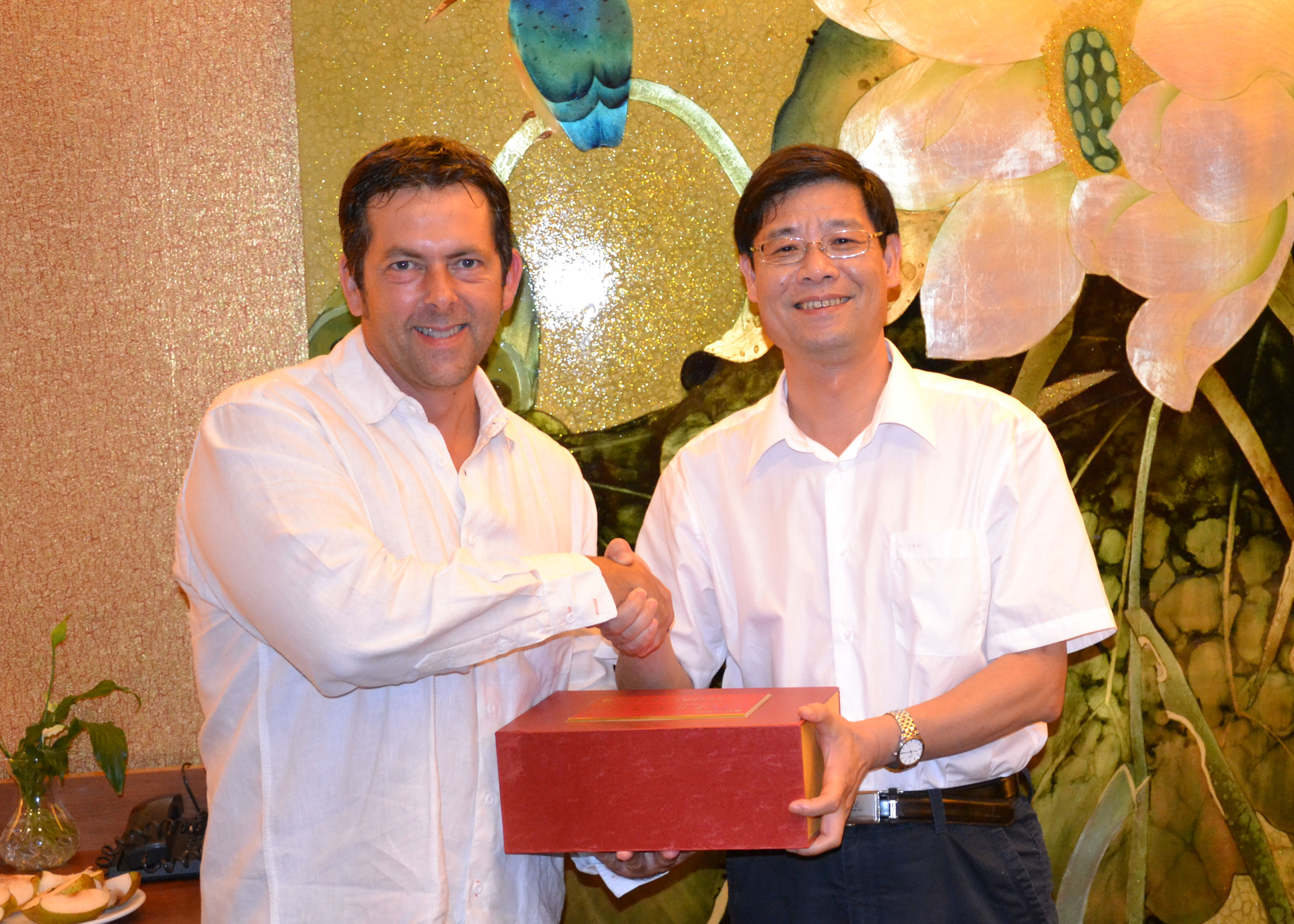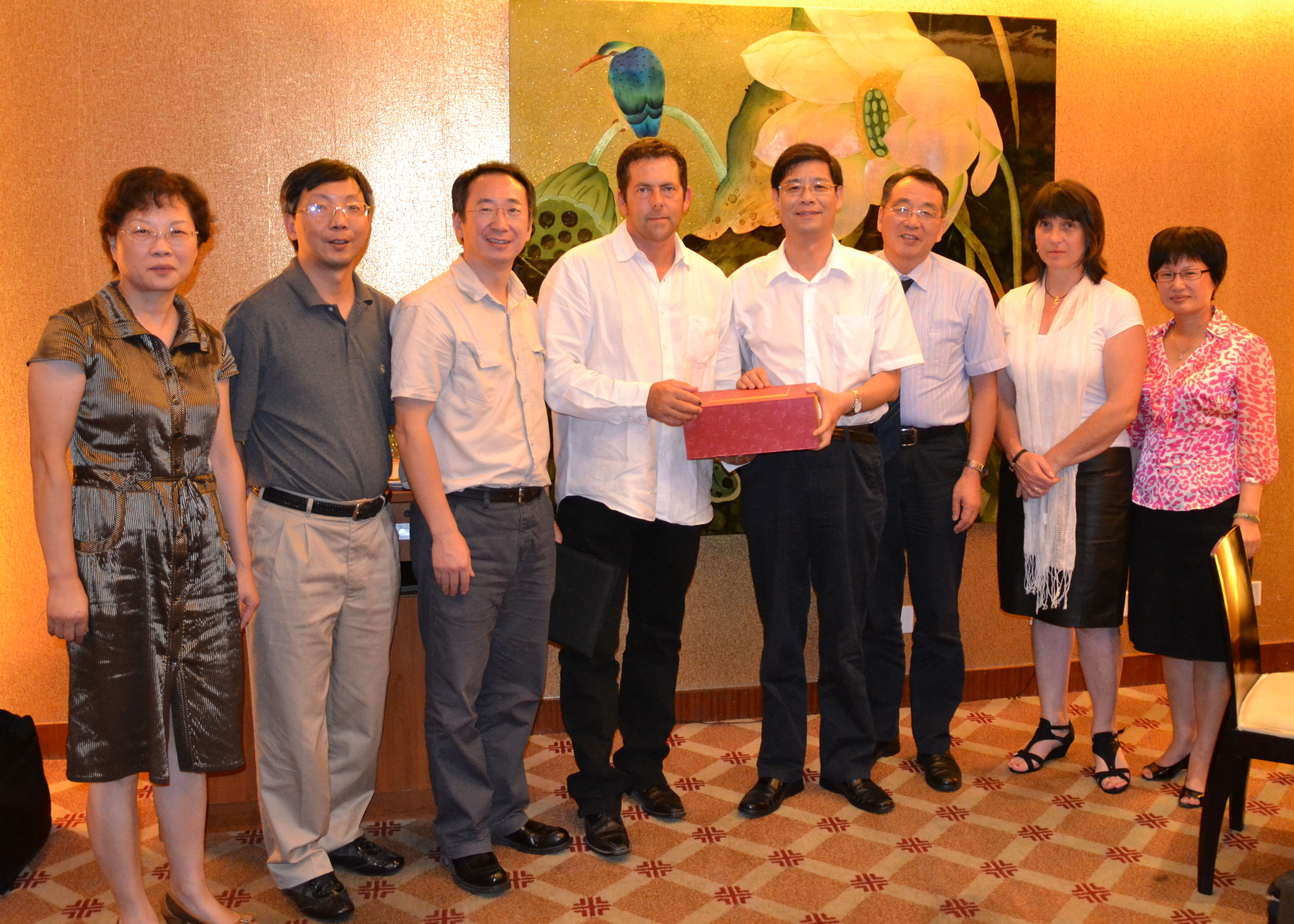 Professor Bhaskar.Motohe, the dean of University du Litoral Cote d'Opale, visited our school between Aug 25 and Aug27. During the visit, vice-president Ye Yinzhong met and talked with professor Bhaskar.Motohe friendly, accompanied by Zhu ShiChang, Chen Shuhui and Wang Yi.
Vice-president Ye welcomed Professor Bhaskar.Motohe and his delegation to visit Shanghai Institute of Technology. Vice-president Ye maintained that the international projects would be supported by our university completely. Professor Bhaskar.Motohe expressed his thanks, and insisted that the corporation was very important for promoting the development between French and China's education. Moreover, he highly appreciated Shanghai Institute of Technology's passion and efficiency.
After the meeting, Vice-president Ye presented to the visiting guests gifts. Then, visiting delegation had a cordial conversation with students after looking around related sites of project.