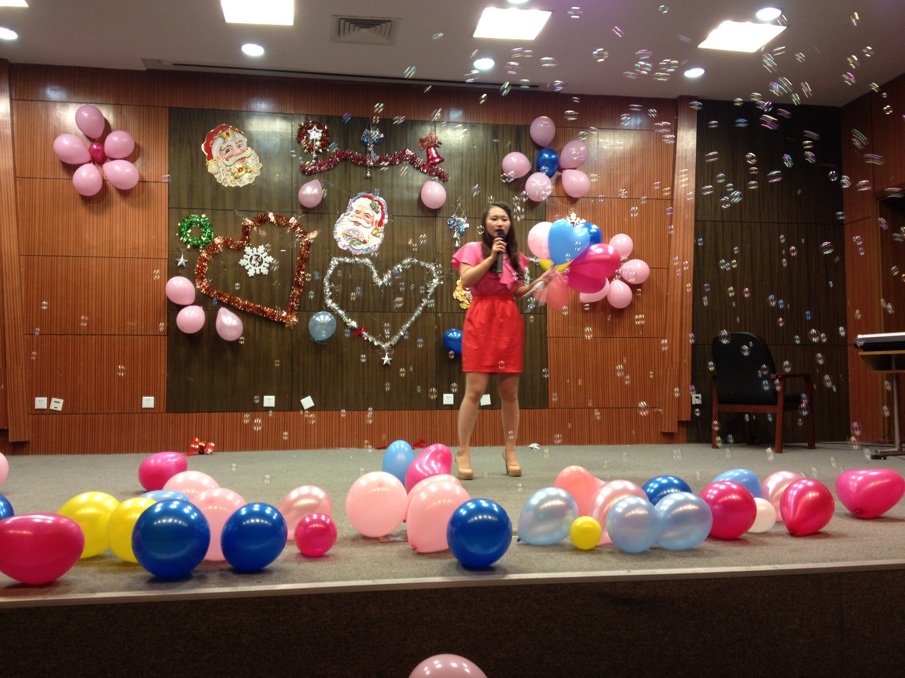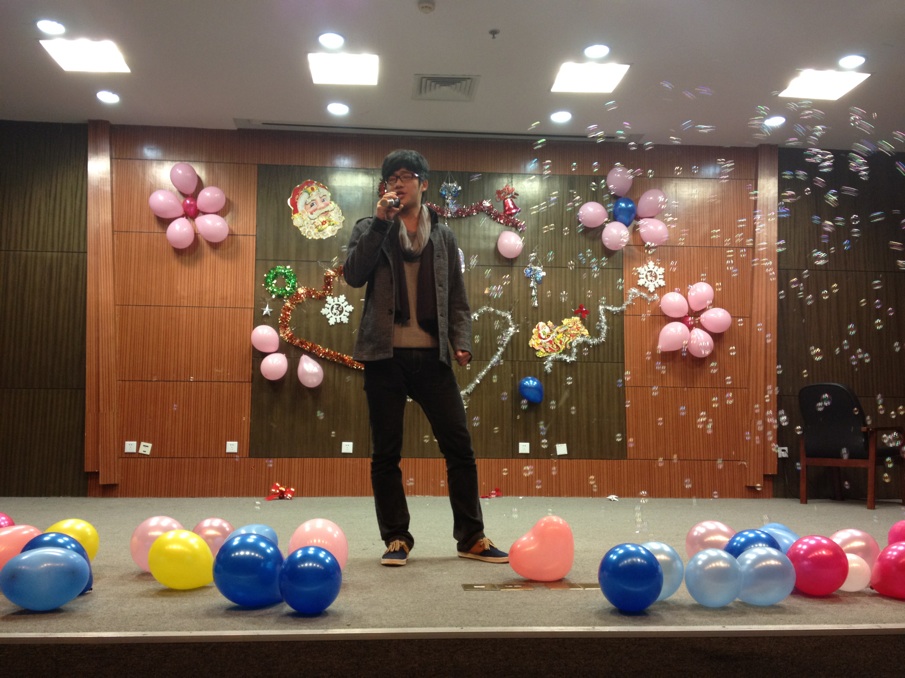 With the purpose of enriching the cultural life on campus as well as showcasing students' artistic skills, the International education program in the school of Continuing Education held the Second Campus Singing Competition and the 2012 Christmas party in Room 116 of the library at six o'clock on the evening of December 20.
The campus singing competition received great support from the school leaders and faculties as well as the students. Through the fierce contention of the preliminary contest which lasted more than a week, 14 contestants entered the finals. That night, Shao Yongyu from grade 2011 made a perfect deduction of a soft and affectionate song called secret and conquered all judges and the audience present. Wang Hao and Li Xiaofan from the same grade won a valuable second prize with their warm and cheerful performances. Besides, teacher Chen Zhangming and Wang Weiwei interacted with the teachers and the students, pushing the passion of teacher-student interaction to an exciting climax with their dazzling performance of a song named Outside the Window. Towards the end of the competition, organizer Chen Youjin sang the song You with love and tenderness, drawing on the perfect end.
Finally, upholding the principles of fairness and justice, the panel of judges evaluated the first prize, one person; the second prize, two people; the third prize, three people and the Excellence Award, four people.
The competition provided students with a self-display platform and further enhanced the sense of teamwork of students. In addition, while enriching the cultural life after school, it also played a positive role in promoting the construction of campus culture and building a harmonious campus.