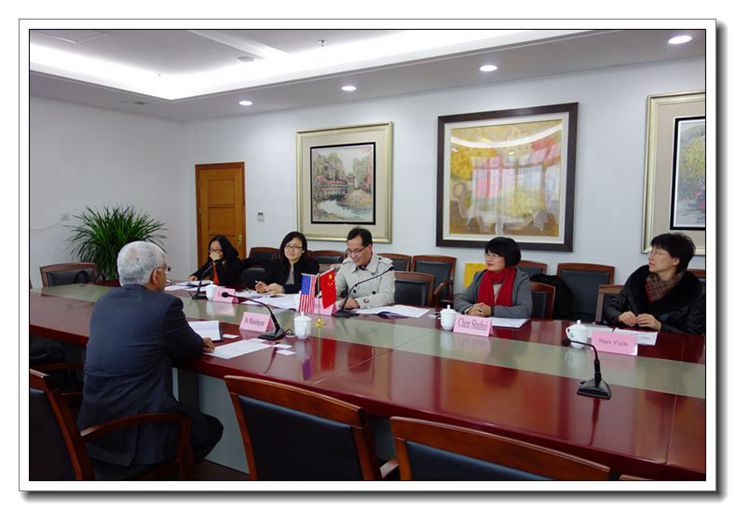 Dr. Shankar Mahalingam, the dean of School of Engineering, University of Alabama in Huntsville, visited our school for The Sino-America Joint Education Program for Master of Science in Engineering in Chemical Engineering on March 4th, 2014.
In the morning of March 4th,Dr.Mahalingam visited the School of Continuing Education in Xuhui Campus, and exchanged opinions with Dean Chen on the joint program. Then, accompanied by Dean Chen, Dr.Mahalingam visited the Fengxian main campus and had lunch with the vice president Chen Donghui. In the afternoon, Dr.Mahalingam furthered the discussion with Wang Ying, director of the International Cooperation Department and Ren Yujie, associate dean of the school of Chemical & Environmental Engineering on the details of admission, curriculum, joint management committee and other issues.
As a participating party of this joint program, the school of continuing
Education will endeavor to promote this program with the school of Chemical & Environmental engineering.